8 Reasons Why Digital Marketing is Important For Your Business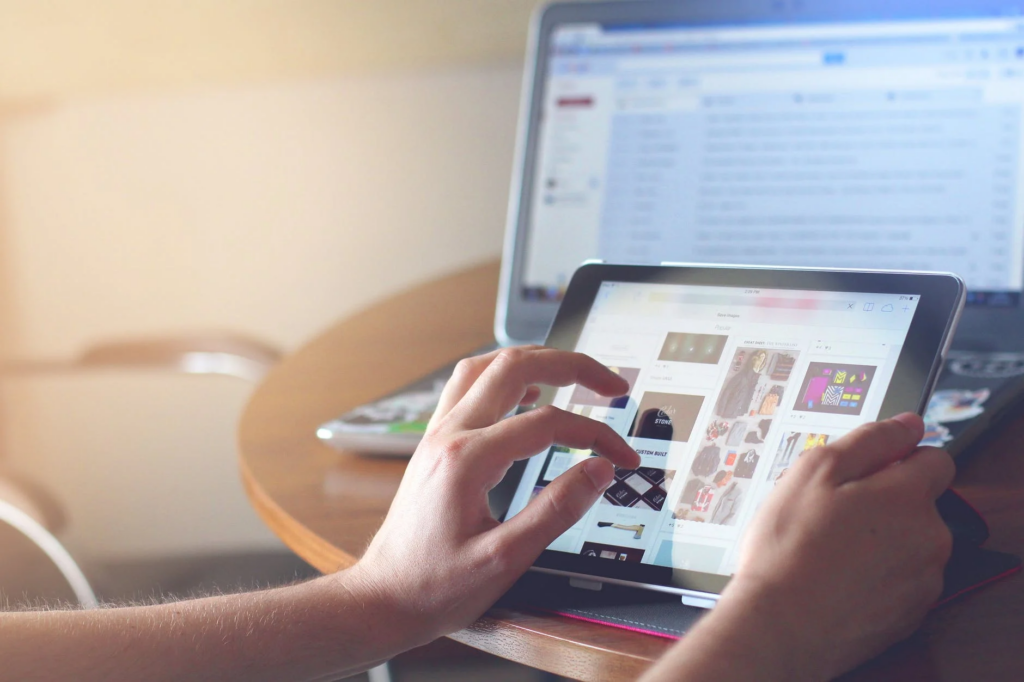 Why Digital Marketing is Important For Your Business – The technological advancements we have nowadays shaped the way many businesses operate. Ads have gone from traditional billboards, newspaper spots, television and radio commercials, to our smartphones — in search engines, websites, social media, email, and mobile apps. Digital marketing took the e-commerce market by storm.
But what is digital marketing exactly? It is a component of marketing that simply makes use of the internet and online-based digital technologies, desktop computers, smartphones, and other digital media platforms that can promote products and services.
In other words, any form of marketing done online is digital marketing. It is a huge umbrella for its sub-elements which are:
Email Marketing
Pay-Per-Click (PPC)
Content Marketing
Affiliate Marketing
Inbound Marketing
Social Media Marketing (SMM)
Search Engine Optimization (SEO)
If your business has not been adapting digital marketing yet as part of your strategy, here are the reasons why you need a marketing overhaul:
1. An inclusive platform for all.
Digital marketing is inclusive. This means that it ensures all businesses, big or small, can have equal opportunities in the consumer market. As such, even start-up businesses can leverage their businesses and compete fairly with big and established corporations.
Certainly, they do not need a hefty load of budget just to campaign their brand and products.
Creativity, knowledge, novelty, and tactics are all they need to pike their sales. Digital marketing is an avenue where everyone stands on the same ground.
2. Cost-efficient marketing.
Businesses are not required to exhaust their financial resources for a marketing strategy. This is why for small businesses, digital marketing is seen as a silver lining. While radio, television, or billboard ads are proven effective, digital marketing can also be the same on account that companies use the right techniques in reaching and engaging their target audience.
Digital marketing does not need elaborate expense management, it is truly affordable, you only need a computer or a smartphone with an internet connection to get things started.
3. Gives you reliable and useful data.
By selecting the appropriate tools, you have a plethora of data and results which can help you make informed decisions for your business. This data set can be analyzed and serve as a baseline to improve your company's digital marketing efforts.
Through digital marketing research, you can identify the online habits of your target customers along with the products they are interested in and what they need so you can supply them directly. With an accurate data set, you can identify what courses of action to do instead of making assumptions which can eventually just cost you money.
4. Turns leads to sales.
Digital marketing believes the undeniable truth that your potential customers are also online. They may not be in commercial areas with heavy foot traffic physically but, in their lone time on their phones, they are silently online. People who are constrained by time to shop, find convenience in e-commerce, and with the right approach, you can get noticed and seal deals.
Remember, 42% or 3.2 billion people of the entire world uses social media and 54% of consumers lean on social media for product research before making a purchase, (Emersys, 2019). These only prove how digital marketing can really help in terms of conversions.
5. Boosts your sales.
You can tell that you have an effective digital marketing strategy when there is a noticeable increase in your sales brought about by conversions. Seventy-three percent of marketers believe that their social media marketing efforts work for their businesses and are solely the reason why their revenue increases (Buffer, 2020).
HubSpot (2019) revealed that 83% of marketers incorporated video marketing in their digital marketing strategy and 87% mentioned doing so earned them a good ROI.
6. Target-specific audience.
Digital marketing allows you to target your intended audience. This is why it is very easy for companies to customize their market reach on various platforms like Facebook Ads and Google Ads. Ultimately, digital marketing is being preferred over the traditional medium because of this feature. By targeting the market you wish to penetrate, you can stay true to your predetermined goals as well as the reputation you are maintaining or targeting.
7. Increases your brand awareness and reputation.
Sure you can reach your target market by delivering the best client experience, product quality, and packaging personalization, but you can gain more traction by using social media to engage with your audience, responding to comments, reviews, and feedback, and craft a solid online presence with SEO.
8. Influences buyers.
By the book, personal factors like age, occupation, lifestyle, social and economic status, and gender are the five main factors that influence purchasing decisions. Because of the affordability of digital marketing, it would be very easy to tailor marketing campaigns that can appeal to all these factors. Call-to-Actions employed on each of these campaigns can impact the decisions of customers and indirectly command them on what to do next.
Certainly, businesses are taking advantage of the digital universe not only to create a reputation and awareness but also to influence customers which can bring every business closer to success.