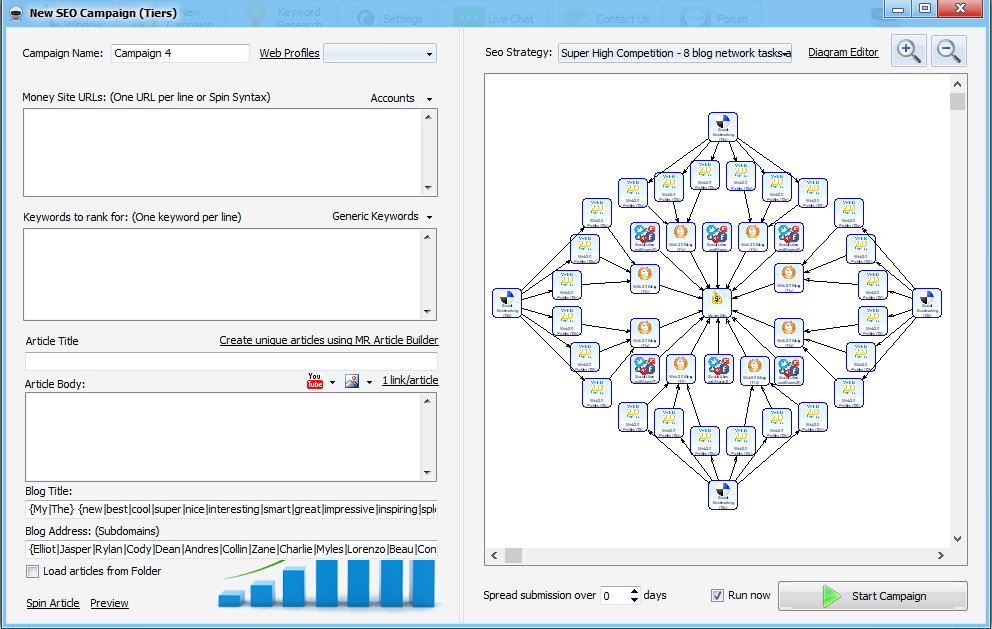 How to use Money Robot Submitter Software
How to use Money Robot Submitter Software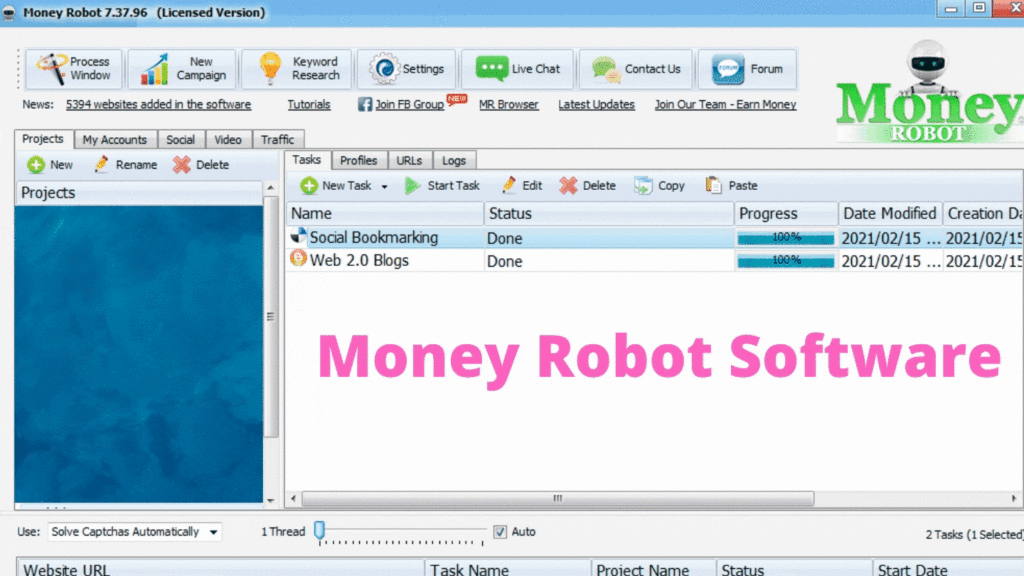 How to use Money robot submitter
Hi Guys,
I'd like to teach you how to set up Money robot submitter so you can start creating Backlinks on auto-pilot

Money robot Proxies
After you have download the software , First thing you have to do is : Go to the settings tab and activate the Money Robot Proxies (Never use the software without using the Moneyrobot proxies or a Vpn!)
Money Robot Captcha Services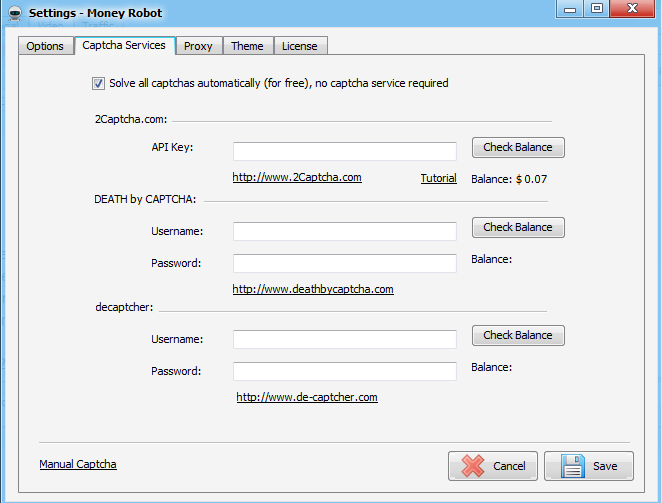 Money Robot submitter also have the option to solve captcha's for Free, but you can also use 1 of the other Captcha services as shown on the image above.
How to set up a campaign in the Money Robot software
To set up a campaign in the Money Robot software simply choose New Campaign, left from the earlier mentioned Settings Tab.

Money Robot hidden features
There are some hidden features, you can unlock them by Right-Clicking below the Campaign name bar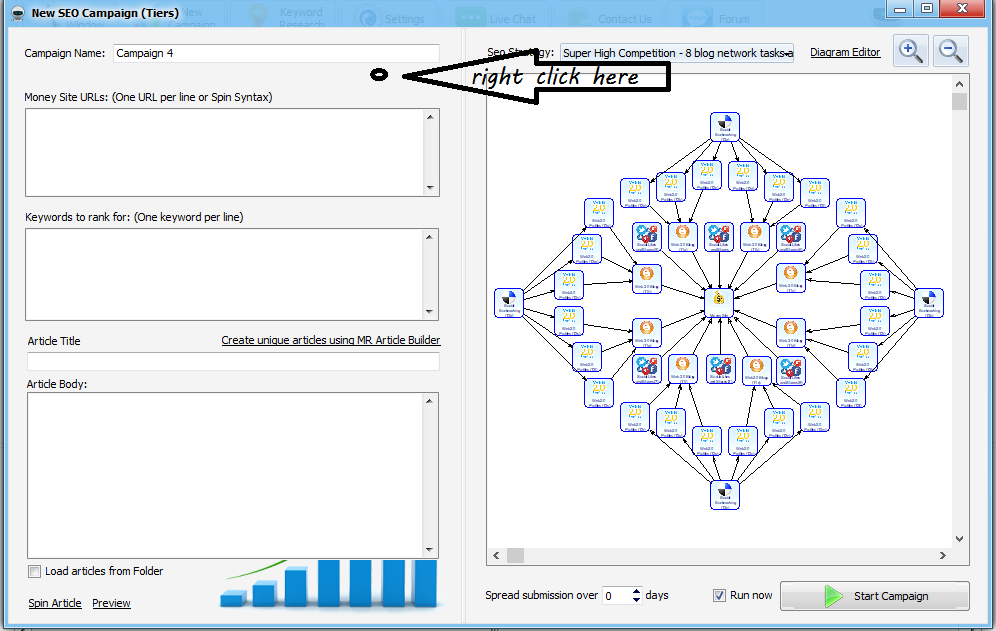 As you can see on the image below, the hidden features are visible now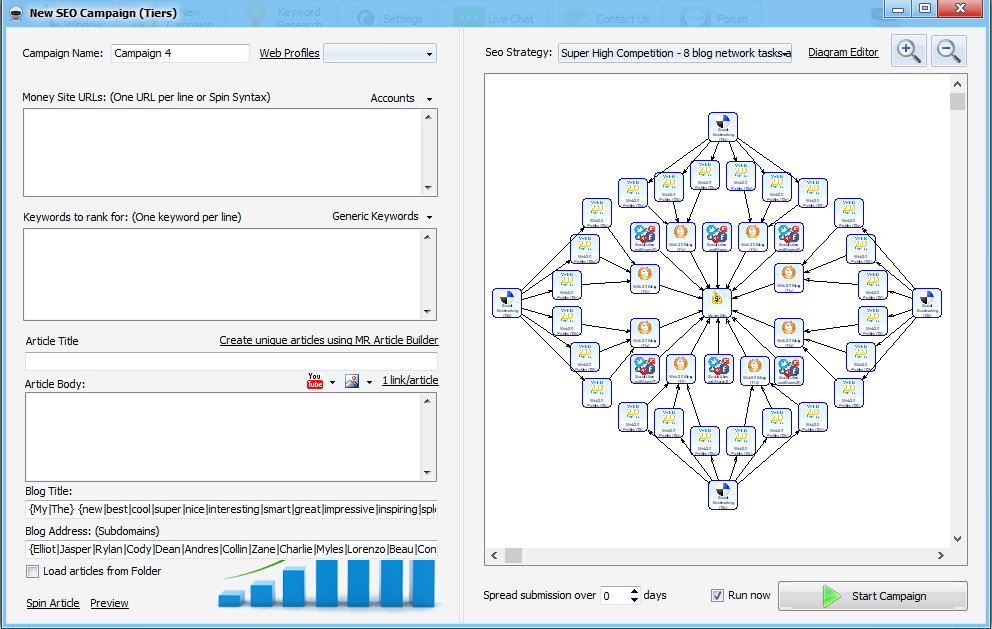 Now You can :
insert images
Insert videos
Change the Blog title
Change the blog address
Change The percentage of generic Keywords (What are generic keywords)
Change the amount of links inserted into the article
Choosing the right Link Building Campaign
You can choose what kind of link building campaign is best for your needs, but you can also create a new campaign designed the way you like most.
This can be done by Clicking diagram editor, on the right-side of the Seo strategy option (see image above)
After choosing/creating the right campaign there are a few more steps :
Insert your urls
Insert the keywords you wanna rank for
Now you can choose : Create Unique articles using MR article Builder, or insert your own articles.
After that you can choose to insert an image or a video, Hit start Campaign and let the money robot software do his magic 🙂
Not yet downloaded? Click Here
Check our Money robot review as well : https://seo4you2.com/money-robot-review/
How to use Money robot submitter in 2021